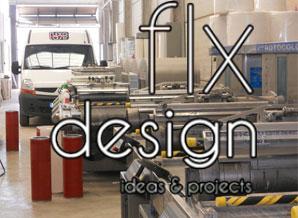 Flexolaser joins three different aspects in a perfect sinergy: cutting-edge technology, design and innovation.
The development of engravings for silicone and rubber screen rollers for high resolution pattern designs allow our customers to obtain top quality products.
Our concern to join forms and content has led us to a constant search for innovative and attractive design, featuring large-format digital designs for the digital ink technology as well as "rotocolor" designs.
Before marketing any products, Flexolaser designs are subject to rigid quality control systems to ensure consistent repeatability and duration in time. Our technical staff ensures top quality customer service.
Flexolaser offers all customers a modern laboratory equipped with decorative lines and test systems to carry out test controls before the production phase.